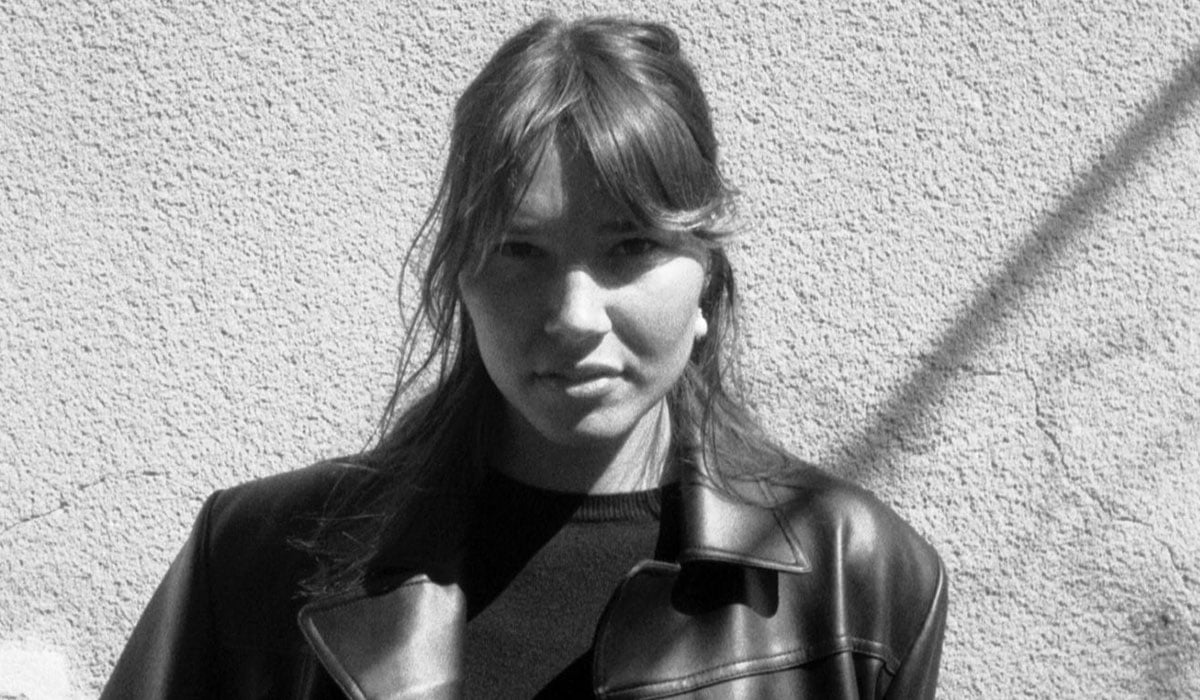 Emma Preti
What do you do?
I'm a creative director at Emperia. I started working there about a year ago and during this time, I scaled up from my role as a UX/UI designer. I always wanted to be a creative director, I just didn't know how to get there. So, I began adding creative input in my existing role, and eventually, my boss handed over the creative side of things to me.
When do you come into the project? And what is your responsibility at each stage?
Whenever a client comes up with a new project, they either come up with a brief or I try to create a new concept for them, merging my creative ideas to their needs. I generally create a presentation that outlines my vision for the project, showcasing how we can shape it in the digital world. If they're happy with it, we start designing the spaces. I work closely with people who specialise in 3D modeling, graphic design, environment art, and so on. The last step is to have a review with the client and present the outcome: if they are happy, we publish it, if not, we make amendments before doing so. Generally, my input is predominately at the beginning of the project where it's all about idea generation and creative thinking, even if I am following the process until the very end.
I S CAL campaign: A project Emma worked on
You mentioned that you were a UX/UI designer before. How did you get to where you are now?
To be honest, at the beginning I studied interior design in Milan and realised it wasn't for me. So, I moved to London and did my masters at Centre St Martin in Narrative Environments. This focussed on storytelling in real spaces, with some influence from virtual spaces. Upon graduating, I created a VR app where I was mirroring the real world in a virtual environment and it was this project that really opened up my career.
Before joining Emperia, I was doing graphic design, UX and UI because that's what I had experience in. However, I wasn't very happy in this type of role; it was very static and technical, and I wasn't able to be as creative as I wanted.
I joined Emperia because it was an interesting new world for me and represented an opportunity to grow and find my own way in a new practice. In a way, all my previous experiences and learnings are being useful in my new role at Emperia, but they're shaped in the virtual world instead of in the real one - which for me is way more fun.
How technical do you need to be in your role now?
A lot of the time, I'm creating these virtual spaces from scratch, where there is nothing but blank space. So, I need to be confident with measurements and know how these can be translated. I need to know what's possible with the software we are using. But I don't need to have as much technical knowledge as the 3D modelers, for example. I focus on loose, creative thinking to design these environments before putting any constraints on my ideas.
What do you do to start building a virtual environment from scratch?
I like to experiment with different approaches. I do use 3D software sometimes, but a lot of the time I think it's good to do it with your hands, and just pile up things and see how stuff works. I get inspiration from many things, from whatever I see around when I take a walk in the morning, from a movie I watched years ago.
Sometimes I create 2D collages in photoshop or when I feel the idea is already quite resolved in my head, I go straight to the next step and start collaborating with the 3D modelers.
What would you say is the key skill for doing your job well?
I think the most challenging thing is to translate the needs of the clients into something that matches my ideas – to make something original that still answers what they want, or what they need. This is not always easy, because sometimes you would like to go super creative but the client has a more "traditional vision". Here is where there is always a bit of friction, and you need to push them away from their comfort zone and convince them to trust your intuition.

Overall, you need to be a very good communicator, not just when talking to clients but also when collaborating within the team. I needed to develop some new leadership skills, and great attention to detail, to make sure things are being delivered in the best possible way. One more thing that is worth mentioning is that as a creative director you always need to push your imagination, reinvent your ideas, and always come up with new concepts. You need to shine also on your bad days.
A virtual experience created by Emma
You're designing the look and feel of a virtual environment and its visual identity. Are you also designing the functionality?
Yeah. For example, when we work with art galleries, the functionality comes with it. When we are working on fashion shows then the functionality can even be the starting point. It depends on my vision and the client's one, whenever we are going for a space there is more product-focus or environment-focus.
What do you think is the most important thing to get right? What do you need people to feel?
It depends on the project, but I think the "wow" effect is something I always want to achieve. With art galleries, they usually want to translate the real-world experience into a virtual environment – they don't necessarily require anything special.
When we work with fashion, instead, we can really create something out of the box, and let our creativity on the loose. This is the real "ace in the hole" of VR, you can create whatever in the real world would be unthinkable.
What are you most excited about for the future of VR?
I'm excited about our company's future: our team is growing very fast, we are creating new experiences every day and always bringing new clients on board. I like to think about our projects as "experiences" able to carry a new vision, a new way to reshape reality.
Follow Emma on Instagram at @rahilway
Learn more about Emperia at emperia.co.uk